ASSEMBLED & DECORATED IN THE USA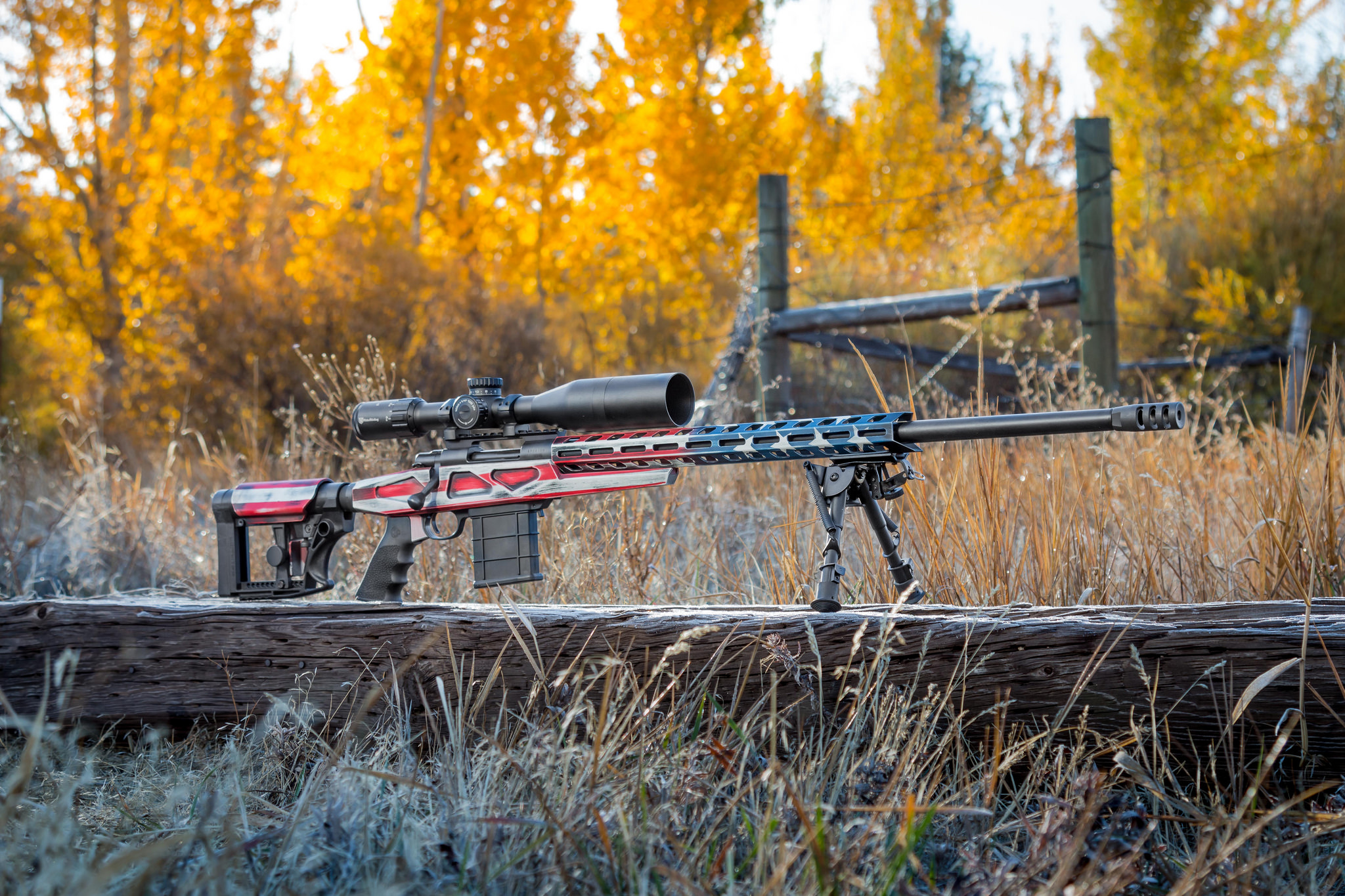 UNCOMPROMISED DESIGN
The HOWA 1500 barreled actions are legendary for precision perfection. From their cold hammer forged, lightweight, durable and remarkably accurate barrels with consistent bores and incredibly smooth surface. Their one-piece receiver with integral recoil lugs. To the forged steel bolt with two locking lugs, reliable M16-style ejector and extractor and tool-less take down design. Howa's barreled actions are the best kept secret in shooting sports.
FEATURES
Available Caliber: 6.5 Creedmoor or .308 WIN
Barrel: 24" Heavy Threaded Barrel 5/8"-24
Short Barrel – 16.25" Heavy Threaded Barrel 5/8"-24
Design Options: American Flag, Grayscale American Flag
Weight: 12.3 LBS
Short Barrel Weight: 11.5 LBS
Rot: 6.5 Creedmoor – 1-8", .308 WIN – 1-10"
Stock: LUTH-AR MBA-4 Fully Adjustable Stock
Mag: 10 Round Detachable Magazine
Available Colors: American Flag, American Flag Gray & Black
Adjustable Stock by LUTH-AR