KUIU CAMO RIFLE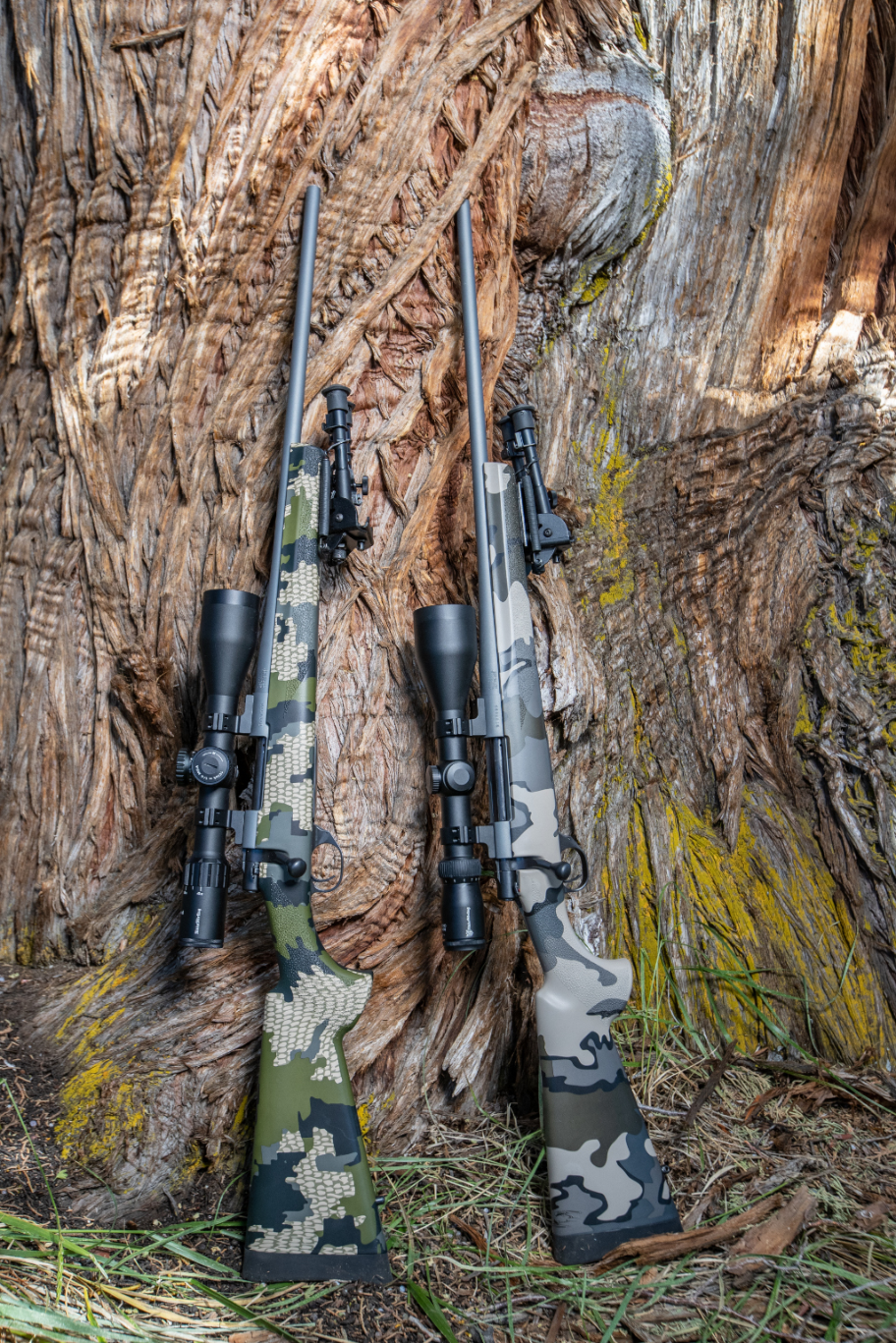 MOST VERSATILE MOUNTAIN CAMO
No matter if you are hunting in the mountain terrain or if you are in open country, KUIU's versatility is camo patterns fit every terrain. VIAS 2.0 & VERDE 2.0 rifle both feature a Howa 1500 Cerakote Tactical Gray finish on barrel along with a Hogue pillar bedded stock and recoil pad.
Both KUIU camo options are designed under a simple principle, inspired by wild predators; high-contrast and break up the profile at a distance using micropatterns.
VIAS is optimal for open-aired, mountain terrain where might hunt sheep, mule deer or elk. But it works from dark timber to open country exceptionally well.
VERDE takes the goals of VIAS and adds a flair of green to make it a more versatile pattern across multiple terrains.
FEATURES
Available Calibers: .22-250 Rem, .243 Win, 6.5 Creedmoor, 7mm-08 REM, .308 Win, .270 Win, .30-06 SPRG, 7mm Rem Mag, .300 Win Mag
22" & 24" magnum barrel options
Stock: Kuiu® camo on Hogue® pillar-bedded stock & recoil pad
Now Threaded
Hogue pillar bedded overmolded stock
Forged, one-piece bolt with two (2) locking lugs